$80 per hour with 2 hours minimum
Our experienced massage therapists will travel to your location. Ask for availability and details!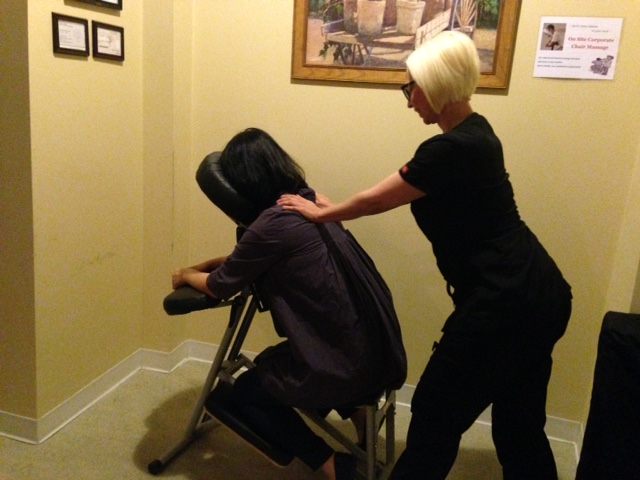 What is chair massage?
Chair massage is a brief massage which:
Is done while you sit in a specially designed portable massage chair directly through the clothing.
Generally lasts from 10-20 min
Why chair massage?
Chair massage can relieve mental and physical stress, leave you feeling both rested and energized. It helps to increase the productivity and energy level. Specifically, chair massage:
Reduces muscle tension and the pain it causes.
Increases circulation to enhance health and well-being
Calms the nervous system.